That's Contrast Alignment Repetition Proximity - In Learning, for those of you keeping score at home. If you need some background on what CARP is, you can check out an earlier blog post of mine.
CARP is a fundamental design principle that I vehemently adhere to when designing learning solutions because of its importance to the learning process. Here is an example of something I made recently for Big Agnes as a proof of concept piece for sales associates in an outdoor retail environment to learn more about a tent model on sale. This is a PDF delivered via a sales app and has the ability to be printed/shared/downloaded, and most print these in store and leave in a binder for quick reference.
I rely on contrast to make text copy on handouts stand out against the background. This specific type of eLearning deliverable has the potential to be printed out by sales associates as a reference piece, so I have to consider ink as a cost to my learners, and stick to a white background. This offers a lot of color choice, and I chose a burgundy red from their logo to help key selling points stand out against the background white. I also bold type face fonts in areas when I want to highlight particular parts of the text. I'm doing that right now in this article as well.
Alignment of my information becomes particularly important on the second page. I need to find a way of listing key features, the specs, and recommended accessories for the tent while also making it easy to find on the page at a moment's notice. By having bullet points and text adjusted to the left margin, it makes it easier to read through the information compared to it scattered around the page or as a few long paragraphs.
Repetition for me is synonymous with consistency. Recall this is a reference piece for a sales associate, but it's a focus on just one product. If this is a handout Big Agnes used, it would be reasonable to suggest there would be reference guides for other products. As such, the placement of information should remain consistent throughout the many guides. The three key points in the bottom left area of page one and the accessories to recommend being on the bottom of page two would be part of a template design. Over time, the sales associate would get used to seeing certain information repeatedly displayed in the same place which translates to less time searching, more time selling!
Proximity in this part of my work is also important to keep in mind when designing, because I am attempting to fit in as much information as possible into a document without it being overwhelming at the same time. The negative space between sections of information of blocks of text is important to keep consistent. I try to leave the same amount of space between each section of this document's second page so the eye has chunks, or areas to focus within the document. It is more inviting and less overwhelming on the learner, compared to paragraphs.
While all CARP principles are important, repetition in particular for me plays a big role. Webinars are usually less than an hour, and typically time is at a premium when trying to convey your information. It also is realistic to have the time you allocated to discuss topics be truncated due to tech issues, conversations and chats with participants, helping with demonstrations or downloading of supporting materials, etc. As such, it's great to make the time required to have your information absorbed by your audience as short as possible. By keeping the design of supporting materials like your slides consistent, for example, it doesn't tie up the learner with time processing the design and layout of each new slide in a presentation, just on the copy within.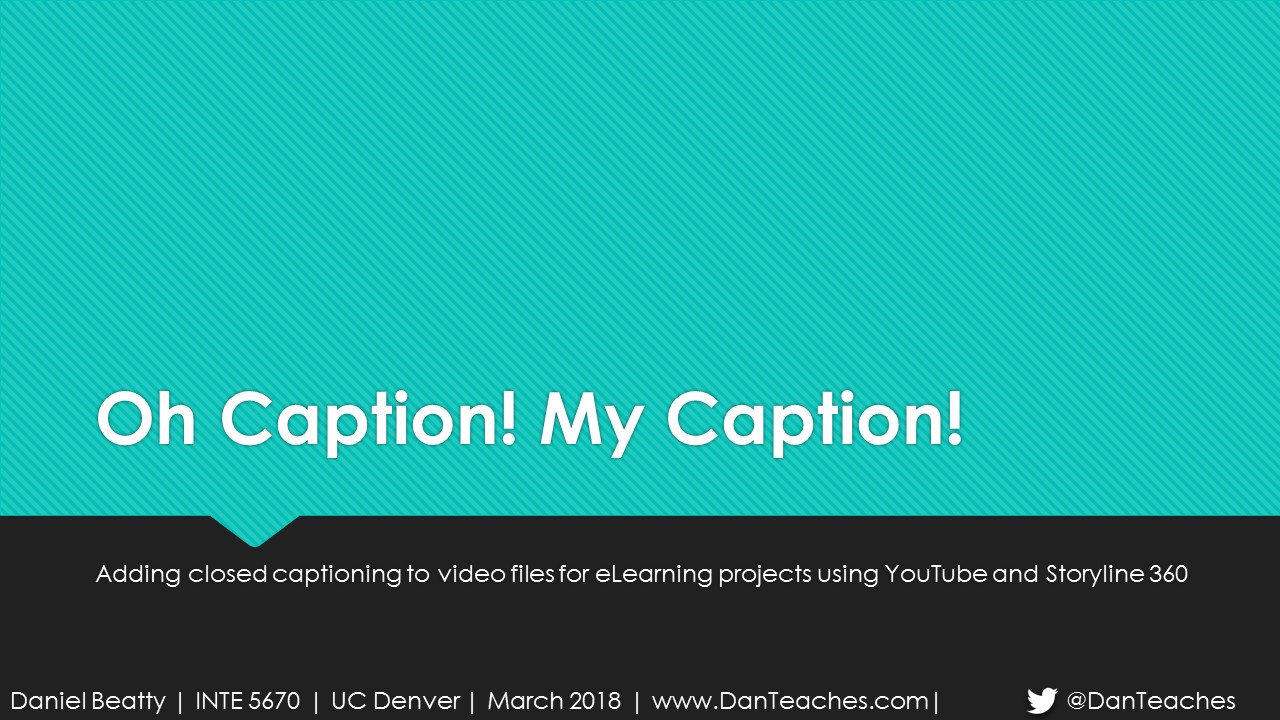 In this webinar slide deck, I keep the header and footer the same. On the last slide where I am asking a question, it is purposefully NOT the same design, because this design inconsistency draws the learner's eyes to the question I want them to start reading immediately.
How many times have you seen webinars carousel through presenters who aren't using the same PowerPoint slide template, and so when they first come on, you're distracted from their intro and supporting narration because you're looking at their choice of slide design? It winds up costing valuable time, and can often happen at critical junctures in a webinar's presentation agenda and learning objectives.